What is Instasaver?
Instasaver is a free Instagram downloader, Download videos from iG online just a link, you can use it to download Instagram stories, reels, and pictures without registering and Install any app.
Features of Instasaverpro
Instagram video download

Instagram video download is a tool with Instagram reels(real)video, story video, and IGTV download online. You can use it 100%free and no info.

Instagram story download

Instagram story download is an anonymous service to download stories without watermark from Instagram, all Instagram story download online for free and safe.

Instagram reels video download

Instasaver supports Instagram reels video download online for free, you can quickly download the reels video you need, safe and simple to use, saving you the trouble of Instagram not being able to download

Instagram photo download

Instagram photo download is service of Instasver, support single, multiple, and puzzle download, download all Instagram photos at once
How to Use Instagram Saver?
Instagram saver has 4 functions with video, picture, story and reels download, the following are the steps to use:
Step of Instagram video download
Open the Instagram APP or website
Search for the video post you want to download
Click on the upper right corner of the post…and copy the link
Paste the link in Instasaver "link paste here"
Click the "download" button to start downloading the video
Click "download to mp4" again to complete the download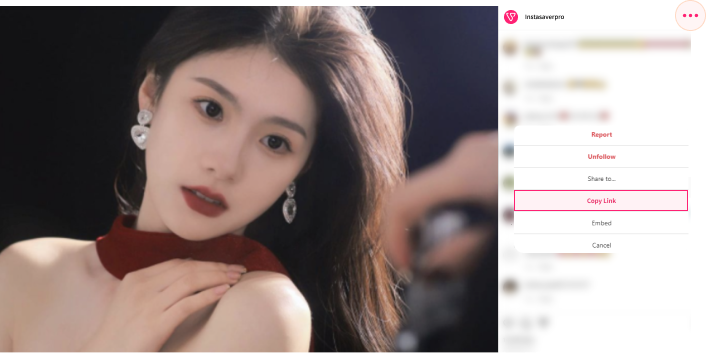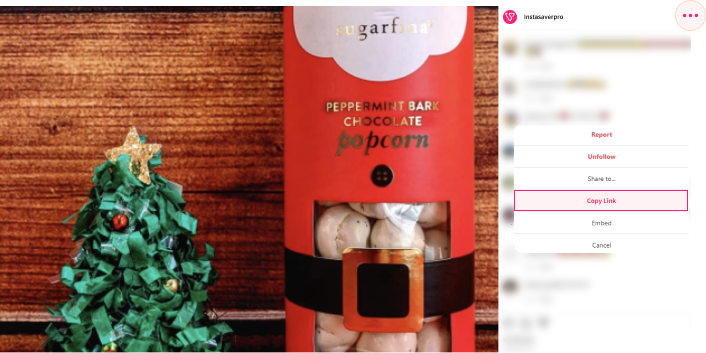 Step of the Instagram photo(pictures)download
Search the picture or the name of the post you want to download on Instagram
Click the…button of the post and copy the photo link, Open instasaverpro.com in your browser and paste the link in "link paste here"
Click the"Download" button to start downloading the picture
Click "download to photo"again and save it to your equipment
Download multiple Instagram photos as well
Step of Instagram reels download
Instagram reels post download need find the reels post first
Click on the upper right corner of the post and copy the reels link, Open Insta saver, and paste the link to"link paste here",
Click the "Download" button to download the Instagram reel video
Click "download reels" again to convert the Instagram reels video to MP4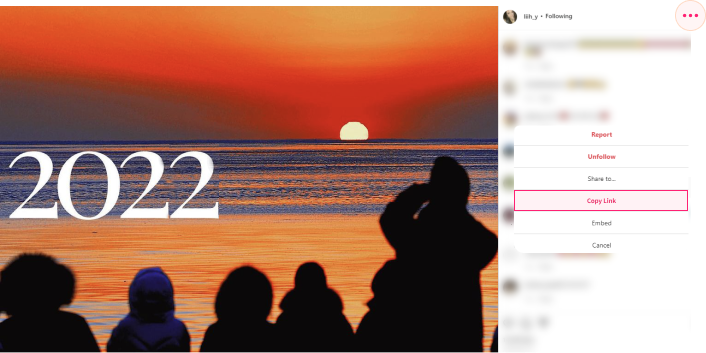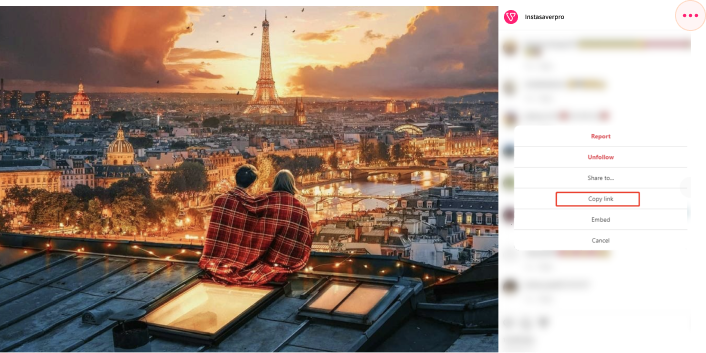 step of Instagram story download
Search the user name and Select the Story on Instagram
Copy link Instagram story download
Paste Instagram story download link at link paste here" and Click "Download" button
Download Instagram story video to your device
People Also Ask
Is Instasaver free?
Instasaver is 100% free, it can be used in unlimited quantities.
How to use Instagram video downloader app?
1. Find the download Instagram video link for your need
2. Paste the link in the Instagram video downloader
3. Click the "Download" button can download Insta videos
Is Instasaver safe?
Instasaver no registration, no install APP, will not collect any user information, absolutely protects user privacy and security, and can be used with confidence.
More Instagram Converter
We will provide all Instagram download related tools, you can choose anyone for creation